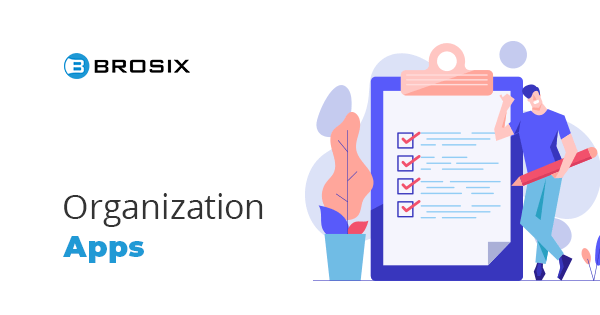 These Organization Apps Will Change Your Life
This is the golden age of efficiency.
The ubiquity of smartphones and tablets, coupled with innovative application technology, mean there's never been a better time or easier way to boost your organization skills and capabilities.
And the benefits of being organized, to both your professional and personal life, are many:
Better management of others
Enhanced reliability
Less time wasted
Reduced stress
Improved sleep
No – technology alone won't magically make you a better manager, employee, or a healthier individual.
Leveraging your smartphone and clever app technology, though, could just boost your organizational capabilities. But it's up to you to make that happen!
Where to Begin?
As the saying goes – there's an app for that. But that means you'll need to do some homework.
Start by breaking down exactly what you need to better organize. For example:
Notes and to-do lists
Time and planning
Expenses
Travel itineraries
Scanned documents
Chats and work-related conversations
Business cards
Documents and spreadsheets
Many apps are completely free to download and use, while others offer limited free versions or free trial periods. To better convince yourself or your boss, most, if not all, feature comprehensive reviews online.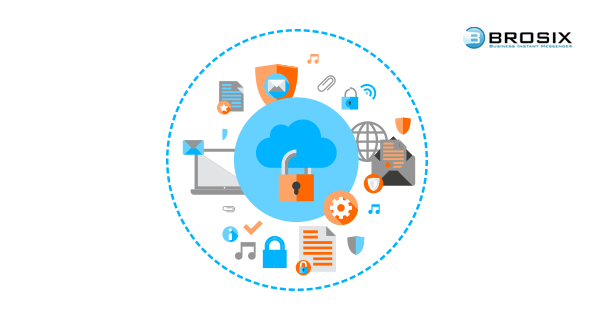 But with so many apps on the market today promising to help you better organize your life, finding the right app(s) can be a headache.
To help you sort through the clutter, here's a rundown of our favorites!
Awesome Note 2
If you're looking for an app that's awesome – literally – then look no further than Awesome Note 2. The all-in-one organizer combines notes, to-do lists, and calendars over a clean design that's bright, highly-intuitive, and customizable. With a variety of templates, users can organize different categories, create multiple lists, and then sync them in one calendar.
If you're an iOS user, Awesome Note 2 is just that – awesome. But only if you're an iOS user. Android users will have to look elsewhere, as it sadly isn't available to you.
Evernote
Android users bummed about missing out on Awesome Note 2 needn't look further than Evernote. It's a highly popular option – even managing to make Oprah's Top 10 – and, unlike Awesome Note 2, has both a free version and an option for PC.
With Evernote, you can manage to-do lists, as well as scan business cards, receipts, documents, and handwritten notes. Users can even record voice memos, making Evernote one of the most powerful note-taking apps out there.
ProofHub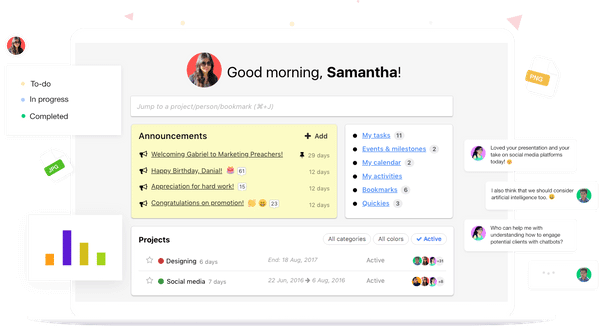 ProofHub is an all-in-one project management software solution. It gives you full control over your tasks and helps you manage your projects effectively. It replaces the need to use multiple apps like Slack, Toggl, Harvest and Dropbox with one so that you don't have to invest in or switch among many tools while working.
ProofHub, with its simple interface, keeps the entire team on the same page. Team members can coordinate on work schedules, carry on all conversations and discussions, propose ideas, assign tasks and track progress status all at one place using ProofHub. Thus, collaboration and communication becomes effortless and mess free.
Todoist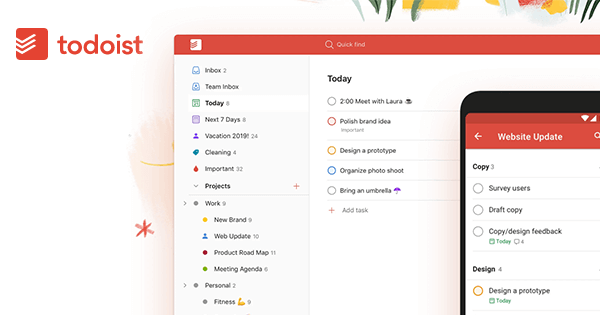 If you're the kind of person with checklists always scattered about, todoist could just be your saving grace.
An easy-to-use to-do list manager, Todoist helps you streamline these annoying and often messy lists. You can make a list of tasks, set deadlines, assign goals to other people in group projects, prioritize via color-coding schemes, and even track progress.
Todoist will even file the task for you and set a reminder, allowing you once and for all to take control of even the most disorderly lists.
Timeful
Ever have those days where it feels like 24 hours just isn't enough to finish everything? While Timeful can't add hours to the clock, it can prioritize your tasks and even help you get them done in a more efficient manner.
This smart calendar app syncs with your calendars and, by way of artificial intelligence, gains a grasp of your habits to provide an overview of your schedule.
Upon entering your must-dos and want-to-dos, Timeful then produces an efficient schedule, even suggesting the best times to complete certain tasks.
Expensify
As the name suggests, Expensify is an expense management solution. Offering a convenient way to scan and organize receipts, Expensify helps you keep spending neat and tidy and simplifies the process of submitting and approving expense reports.
Suited to large companies, small businesses, and individuals, Expensify offers three respective versions – corporate, team, and individual; ideal for bookkeepers, accountants, and even freelancers.
Expensify supports multiple user roles, admin capabilities, and policy auditors. For business travelers, Expensify integrates with a host of other travel apps and even provides travel reporting options like mileage tracking, for instance.
TripIt
If you're a frequent traveler or the kind who's always on the go during trips, keeping plans straight and itineraries separate is the last thing you want to mess with. Luckily, TripIt has your back.
Simply forward your travel confirmations to the TripIt email address, or sync the app with your email, and TripIt then analyzes and organizes the relevant travel information, compiling all of your plans in one master itinerary.
The itinerary can then be reviewed from any device, online or off. TripIt even includes travel maps, like airport terminals, and directions for events that are back-to-back.
Scanbot
There's no shortage of scanning apps available today. Most, if not all, feature free – albeit with limited features – and paid versions.
Scanbot's no exception. At no cost, you can scan – everything from documents, images, business cards, books, QR codes – and save locally. $7.99 unlocks optical character recognition, the ability to sign docs digitally, Touch ID protection, color filters, folder support, and more.
While its pricing options can be a bit confusing, Scanbot ultimately wins out for its ease of use, high-quality scans, stable OCR, and tighter data protection.
In fact, according to theWirecutter,
"Unlike some competing apps, Scanbot doesn't send any of your data to its own servers or perform OCR in the cloud, so it presents a minimal security risk."
Brosix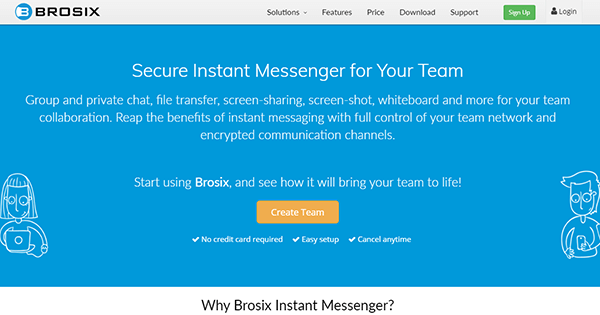 How many chat apps do you have at your fingertips? A go-to, no doubt, for your closest contacts or with your favorite features. A stand-in, probably. Another for team communication… and at times even mixing personal and work communication across each app.

Don't worry. No one's suggesting you ditch these apps. You should know, though, that mixing personal and enterprise-grade communication on free chat apps comes with risks.

Brosix is an all-in-one team communication solution providing enterprise-grade security and administration, robust team collaboration, and of course, efficient team chat over a private team network; helping you keep work communication where it belongs – at work.

Featuring text chat and chat rooms, chat histories and chat history sync, custom contact groups, and more, Brosix's intuitive mobile app helps you communicate more efficiently, stay in the know more effectively, and organize and manage all of your chats and contacts as you see fit; all from the palm of your hand and in real time.
CamCard
Networking is a great way to boost your contacts. Unfortunately, it often leaves you with a stack of business cards which can bog you down. And you can never really seem to locate the right card at the right moment.
CamCard solves for both of these issues! Just snap a picture of the business card and CamCard does the rest – organizing the relevant information and automatically adding it to your contact list.
Google Docs
You're likely already familiar with Google Docs for desktop or laptop. Unfortunately, though, Docs is often overlooked as a mobile organizational tool.
If you're a copywriter, editor, freelancer, or just plain in need of a mobile document organizer, you're missing out if you don't download the Google Docs app.
Just like its web counterpart, the mobile app allows you to edit and share documents remotely and even view content offline; ideal for getting work done on those long commutes or adding quick updates on the go.
Google Sheets
The same holds true for Sheets, Google's cloud-based spreadsheet application.
In the same way, Docs provides mobile access to your Documents, Sheets syncs to your Google Drive and helps you arrange, edit, and keep tabs on your spreadsheets.
Much like the web version, the mobile app allows you to create, analyze, format, and collaborate on spreadsheets, albeit at the convenience of your smartphone or tablet.
Sheets comes with a powerful search function and the mobile app allows you to sort by last opened, last edited, or title. As expected, you'll need a Google account to access Sheets.
The Upshot
As this list demonstrates, there's no excuse to struggle with organization.
By breaking down your organizational weaknesses, researching and testing the appropriate apps, and utilizing them to their full power, you can begin to become not only more organized, but more productive, efficient, and even healthier.
What are your favorite organization apps? Would you add any apps to this list? Share with us!