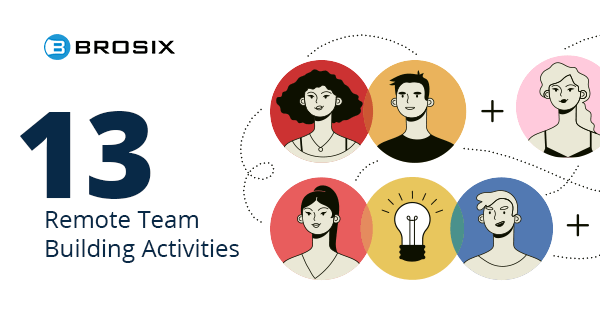 13 Remote Team Building Activities for a Happier and Productive Workforce
Rita works in a remote team. She has a wonderful team – each one of the members brings a diverse set of skills and experiences to the table. Even though she enjoys the flexibility, there are times when she feels disconnected and aloof.
This is the story of almost every remote worker.
Ask remote employees what they miss most and they're likely to tell you it's the casual conversations and an overall sense of belonging.
13 Remote Team Building Activities for a Happier and Productive Workforce
Click To Tweet
According to the Harvard Business Review, close work friendship can boost employee morale and help build a high-performance team. So, how do you go beyond geographical boundaries and get your remote workforce closer?
This is where remote team building activities come into the picture.
Importance of Remote Team Building
Just like in a traditional workspace, team building activities are equally important in a remote setup too. Here are four key reasons why you should consider introducing remote team building activities to your work culture.
1.Boosts Employee Morale
You must have heard the popular saying, "all work and no play makes Jack a dull boy."
Well, if the only conversations you have with your remote team are work-related and if there isn't anything fun you do together, then don't be surprised to see your team members losing motivation along the way.
A great way to boost employee morale and keep them in high spirit is to make team building activities an integral part of your remote work culture. When you do this, you can be sure you will see it's positive reflection on their work.
2. Fosters Communication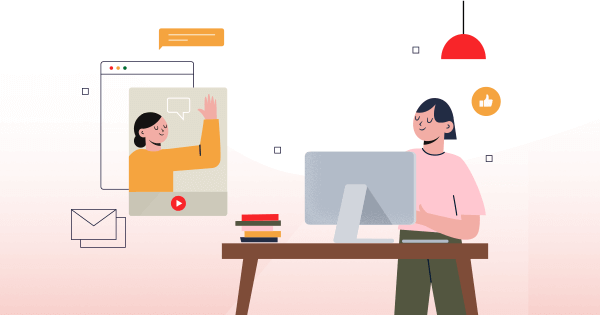 Effective communication is key to success but did you know that it also happens to be one of the biggest challenges remote teams face?
Maintaining constant, open communication when you're part of a distributed team takes work. One way to get past this hurdle is to organize team building activities on a regular basis.
This helps everyone warm up to each other and get comfortable, paving the way for effective communication and collaboration.
3. Aids Onboarding New Employees
If you're one of those companies that hires new employees and does nothing to involve the rest of the team, you're doing onboarding wrong. It's time to treat onboarding with a lot more seriousness as that forms the first impression candidates will have of your company.
So, why not welcome new hires to the team through a fun team building activity? This creates a positive experience and also helps everyone get introduced to the new team member.
4. Strengthens Relationships
When you let your team build friendships and bond with each other, they're likely to feel more engaged and less lonely. Team building activities help achieve that – they allow employees to get a sense of belonging which is so important while working remotely.
13 Fun Team Building Activities for a Winning Remote Work Culture
Team building activities, when done as a checkbox exercise, are often looked upon as a burden. Don't be that company. Think of fun and creative ways to get your team closer while letting them have fun in the process.
Here's a list of 13 fun remote team building activities for a happier and productive workforce.
1. Quiz each other
This is a fun team building activity that aims at improving communications between remote team members.
As the name suggests, everyone gets a chance to quiz each other. You can use a video calling app like Zoom or Brosix. Every week, you can assign a different quiz master and base the quiz around a specific theme such as movies, TV shows, general knowledge, and company-related among other topics.
2. Play 'Guess the Lie'
A popular party game, you might have played as a teenager. Well, guess what – it also makes for a viable remote team-building activity.
The game is played in turns where every player gets an opportunity to tell two truths and one lie about themselves, leaving the rest to guess the 'lie'. You can play this over Google Hangouts or an instant messaging platform.
3. Have a meal together

Image Source: Clevertech
People who work together in a traditional office setup often go out for a team lunch or dinner. Team meals are a great way to bond with colleagues and talk above everything else apart from work. They help release stress and give you the opportunity to catch up with each other in an informal setting, outside work.
If you're wondering how remote employees can share a meal, don't worry – there is a way to make this happen.
You can choose a specific day when everyone can get onto a video conference call while having a meal at their respective places.
If your workforce is spread across varying time zones, you can also send a meal coupon to your remote employees and encourage them to visit a restaurant of their choice and share pictures with each other.
An example of a remote company that does this is Clevertech. What started casually has today become an annual tradition for the company.
4. Share baby photos
This is a simple game but it helps teammates to get to know each other better and get an insight into each other's lives.
You can encourage your remote team members to share their baby photos on the common chat platform. To make it more fun and engaging, you can also collect baby photos from everyone, and have people guess who's who.
5. Watch a movie together and discuss
How about a movie night with virtual colleagues? Sounds fun, right?
On a fixed day of the month, your team and you can decide to watch a movie. While watching the movie, you can share jokes and comments with each other – just the way you would while watching it together.
Regardless of the distance, watching and reviewing a movie together just gives you the scope to bond and come closer. The good news is that there are a few apps such as Netflix Party and Let's Gaze that will help you set up this activity with ease.
6. Dedicate a channel for casual conversation
If your employees miss those water-cooler chats, then you can recreate it with a twist for your remote employees.
Dedicate a channel on an instant messaging platform where remote team members can just catch up with a colleague for a casual conversation. If you're concerned about data privacy, invest in a secure instant messaging platform such as Brosix that will guarantee your data privacy while allowing team members to collaborate effectively.
Such initiatives can help combat loneliness, get the team together and help build stronger bonds.
7. Share workspace pictures
When you work together in an office, it's common to walk over to each other's workspaces and talk to each other. How about creating something similar in a remote team as well?
Considering that employees spend more than half of their day on their work station (alone), it's a good idea to see what each other's workspaces look like. You'll have some people working out of cafes, homes and co-working spaces.
So, get them to click a picture of their desk and share what their working environment is like with each other.
8.Virtual home tours
Another great way to bring remote team members together is by organizing virtual home tours.
This can be a weekly activity where every week, you have a dedicated time slot for each employee to take you and the other colleagues through a virtual tour of their home. It's fun to know where everyone from the team is from and where they live.
9. Participate in online karaoke
Karaoke nights are a popular go-to team activity. Well, thanks to online karaoke platforms such as KaraFun, distance is no longer an issue.
Get your team members together for an hour long of online karaoke and by the end of it, you're sure to be left with some good memories and lots of laughter. You can also split yourselves into teams and indulge in karaoke battles. Sounds fun, isn't it?
10. Take personality tests together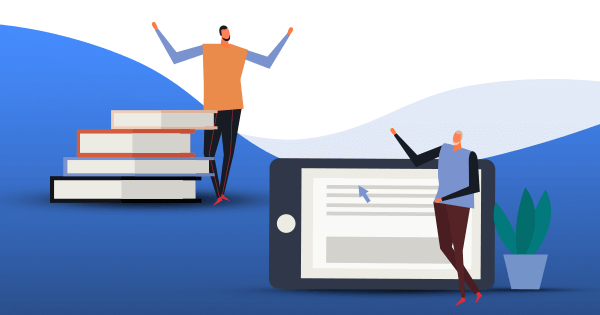 More than a team building activity, taking personality tests together just lets you get to know each other better – something that's hugely underrated in remote teams.
It sparks conversations, builds empathy and teaches everyone to be mindful of each other's personalities while working together.
Some personality tests you can consider are 16Personalities and Myers-Briggs Type Indicator test.
This isn't something that can be done in a couple of hours. So, it's a good idea to devote an entire day to taking the personality tests and also discussing the results with each other over a video conferencing call.
11. Share fitness goals
It's no secret that remote workers need to take extra efforts to stay active and fit. Considering the sedentary nature of work and the absence of any sort of commute, there is very little scope to be physically active.
Hence, it's a good idea to push your employees to exercise and take on fitness goals. Set up a fitness challenge and pick a winner every month. It is a fun way to motivate each other and keep the team spirit high while staying fit in the process.
You can get on to apps such as Lose It, My Fitness Pal and other fitness sharing apps to challenge and motivate each other to exercise and be healthy.
12. Exchange gifts
A fun way to connect with fellow remote colleagues is by exchanging gifts.
In traditional offices, colleagues exchange gifts through Secret Santa games leading up to Christmas celebrations. If your team members are missing the fun, how about playing the traditional secret Santa game with your remote colleagues this Christmas?
You may want to try Elfster, a free online gift exchange tool. This is a free tool that has some great features. For example, you can use the tool to get personalized recommendations of gifts, create a wish list, etc.
13. Organize yearly meet-ups
While you can always plan remote team building activities around the year, it wouldn't be a bad idea to organize yearly meetups for the team.
Have your employees come over for big company events so that they can not only meet their team members but also get an opportunity to interact with their extended team members from other departments.
Another alternative could be arranging yearly offsite where all employees can come together and spend some quality time together while brainstorming and exchanging ideas.

Image Source: Zapier
Many remote companies organize yearly meet-ups. One such company is Zapier. They hold retreats and small group meet-ups throughout the year.
Bottom Line
With the rise of the gig economy and cross border collaboration becoming the new normal, remote working is expected to only rise.
As an organization managing a remote team, you need to focus on various measures to build strong and cohesive teams.
13 Remote Team Building Activities for a Happier and Productive Workforce
Click To Tweet
Such fun, interactive, and engaging remote team building activities will help manage teams better, bring employees together, and build a high-performance work culture. What's more, when you have a happy team, you are bound to have a more productive, loyal and high-performing workforce.