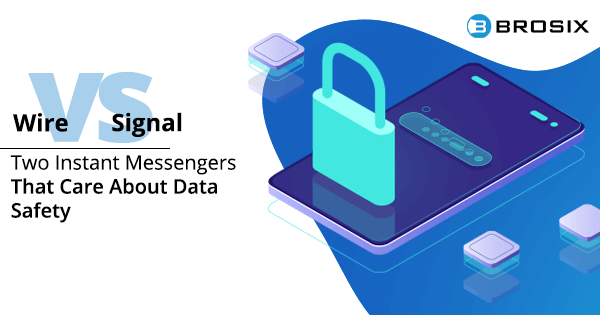 Threema Vs Signal: Which One is the Better Instant Messenger?
For many people, instant messengers are all about security. Knowing that no company, individual, or political entity has access to your conversations could be your top priority, so you might be looking specifically for messengers that deliver this service.
Since the Cambridge Analytica scandal, Facebook's image when it comes to data privacy has been severely damaged. This has also impacted the companies Facebook owns (most notably Instagram and Whatsapp), which is why alternative instant messaging apps could be the right way to go.
Threema and Signal are among the most popular such apps. They pride themselves on their security features like end-to-end encryption, open-source code, and disappearing messages.
But, which one is the better choice for you? In this article, we compared Threema and Signal to see how they stack against each other in various categories.
Before we get to compare the security of them, let's learn more about these two messaging apps.
What is Threema?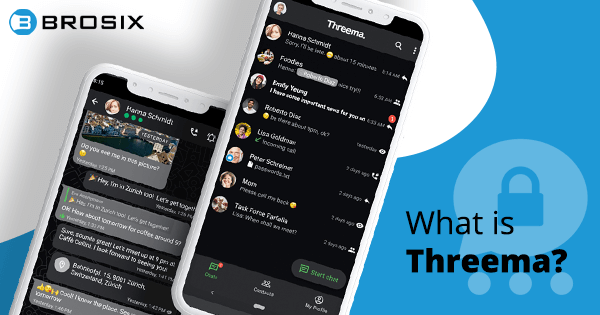 Founded in late 2012, Threema is an instant messaging app that relies on end-to-end encryption to deliver the safest messaging experience. The very name "Threema" has end-to-end encryption built-in – EEEMA stands for "End-to-end Messaging Applications".
The app has more than four million users worldwide and is currently available in several languages, including French, German, Italian, and Russian. In recent years, the company has released several related products: Threema Gateway, Broadcast, Education, and Threema Work, which we'll cover later.
This year, the app introduced encrypted video calling that's marketed as particularly safe, since the calls rarely pass through Threema's servers.
What is Signal?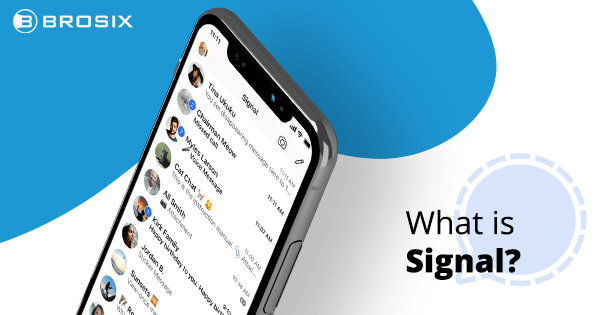 One of the most popular secure messengers out there, Signal is a successor to two apps: RedPhone (which was used for secure calling) and TextSecure, which was a free, open-source secure messaging app. As of 2020, the app runs completely on donations, as a non-profit.
Signal's popularity and growth have often spiked in periods of political and societal instability, as its end-to-end encryption is perfect for having secure conversations. It's currently available on desktop, as well as both Android and iOS operative systems.
In 2016, Signal released a comprehensive transparency report that goes as far as to actual transcripts of the subpoena issued, as well as numerous other details about data processing, handling contacts, etc.
How did we compare them?
We looked at seven different things when comparing these two tools:
So, let's get right to it and find out the key differences between Threema and Signal!
Threema vs Signal: User experience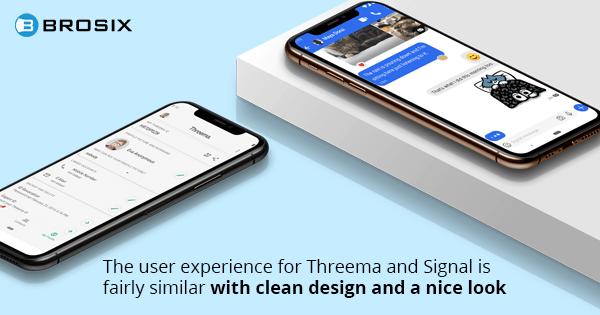 Right off the bat, the setup and installation of these apps slightly differ.
To set up Signal, all you need to do is download it from the app store, install, and authorize your device with a text message. There are no accounts, no usernames, no passwords. The drawback of this approach is that you can only read your messages on one device, so you'll lose all your message history if you switch to a different phone.
The installation process for Threema is the same: you download the app and install it in a few minutes. However, upon launching the app, you're instructed to generate what's called a "key pair", which is a private and a public key that's randomly generated by the app. You can then connect with users either by scanning their QR codes (in person) or by synchronizing your address book.
After that, the user experience for Threema and Signal is fairly similar. Both feature a clean design and a nice look, which is an area where secure messengers often fail. Everything is as intuitive and standard as with Whatsapp, although we will give a slight edge to Signal in the design department.
Threema vs Signal: Advanced features
Signal can be used as a default text messaging application, meaning it can substitute your SMS text messages. While these messages won't be encrypted, this is a useful feature that solves one problem that all secure messengers have: you have to switch between apps to send different types of messages.
Another handy feature that Threema users have been requesting for a while is Signal's disappearing messages. You can set up a timer that starts counting down as soon as you send a message. When the timer reaches zero, the message will disappear.
Among Threema's most popular advanced features are the polls, which you can use in group chats to gauge the opinions of the group. This can be handy for all kinds of groups – from teams that are collaborating on a project to a group of friends that are trying to decide on where to go out.
Threema vs Signal: Security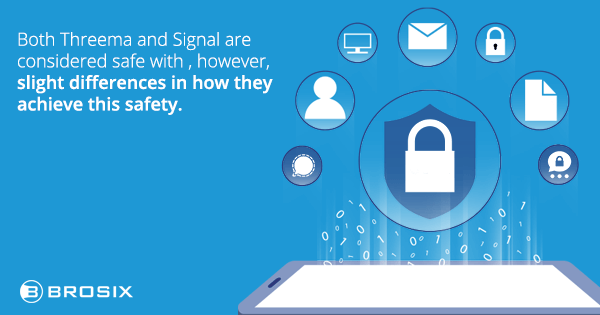 Both Threema and Signal are considered safe when compared to standard instant messengers like Whatsapp, Viber, or Messenger. There are, however, slight differences in how they achieve this safety.
Signal uses industry-level encryption protocols and all data is stored on your phone, rather than on their servers (only your phone number and login date). However, the reason why Signal is lauded for its security is that all its code is open-source. This means that its protocol is peer-reviewed and available for all kinds of tests, which ensures maximum transparency. This is something that Threema can't say for themselves.
Like Signal, Threema uses end-to-end encryption, but it has one significant advantage – it doesn't use any of your personal information, including your phone number. As we just pointed out above, Signal uses your phone number, so if you're reluctant to share data with an app, Threema is the better choice here.
It's difficult to make a clear decision on which of these apps is safer. You might gravitate to Signal a little bit more since it's funded by a non-profit organization, so you can argue that their goal isn't even to make money. It's also been mentioned as Edward Snowden's favorite chat app, which could either be a good marketing move or a strong indicator of quality.
Threema vs Signal: File sharing and supported formats
If we were writing this article a few years ago, Threema would be the clear winner here. Before Signal released the 4.5.3 update, you were only able to share three types of files on the app: image, video, and mp3. Since the update, however, its users are free to share any kind of files, including mp4, PDF, PPT, and others.
To find the difference between Threema and Signal here, we have to dig a little deeper: file size limit.
On Signal, you can share GIFs up to 25 MB, while the upload limit for other files is 100 MB. All of this information is available on GitHub, since, as we mentioned, Signal's code is open-source.
On Threema, your upload limit is 50 MB, regardless of the type of file you're sending.
Threema vs Signal: Group and team chat
Both of these apps have a group chat option that allows you to send encrypted messages to other users in the group (or unencrypted ones if you're using Signal to chat with a user that doesn't have the app). You can easily add and remove users, they can leave the conversation if they want, and you can mute the conversation on both apps.
However, if you want to take team collaboration to another level, Threema offers Threema Work – an enterprise messenger app that you can use for corporate communication. Like the regular app, Threema Work is all about safety: you can prevent access to future chats if you know an employee is leaving the team, you can revoke IDs if needed, and even define your policies.
So, if you're interested in advanced collaboration, neither Signal nor standard Threema will work – you'll need to go for Threema Work.
Threema desktop vs Signal desktop app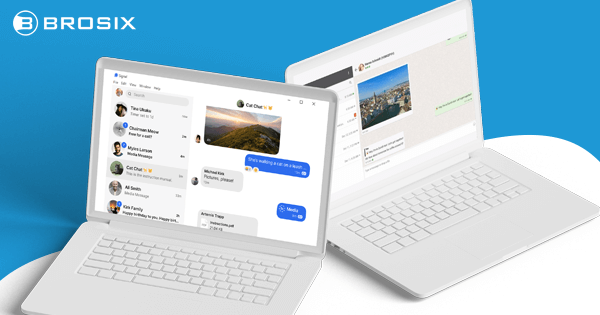 You can use both Threema and Signal on your desktop, but there are some differences in the way they work and look.
The first difference is that Threema is available as a web client, in addition to being a downloadable app. So, to use Threema on your PC, you can simply visit the website on your browser, scan a QR code on your phone, and you're done. Signal works only as an app.
In terms of design and user interface, both apps look like standard messengers, not unlike Whatsapp. Like with the smartphone app, Signal's desktop version might look a little better if you're a fan of bright colors.
If you're a Linux user, you'll be disappointed to hear that Threema doesn't support your OS, so either go for Signal or look for an alternative.
Threema vs Signal: User reviews
Most Signal private messenger reviews highlight its open-source code. That's one of the most important reasons why it's considered one of the safest messaging options out there. Even if you look at websites like Reddit, you'll often find Signal mentioned as the most secure messenger.
Threema reviews are also fairly positive, with a 4.6 rating on the Google Play Store. It's praised for respecting users' privacy and storing files on their phones but is sometimes criticized for the lack of disappearing messages feature which Signal offers.
Brosix: a new instant messenger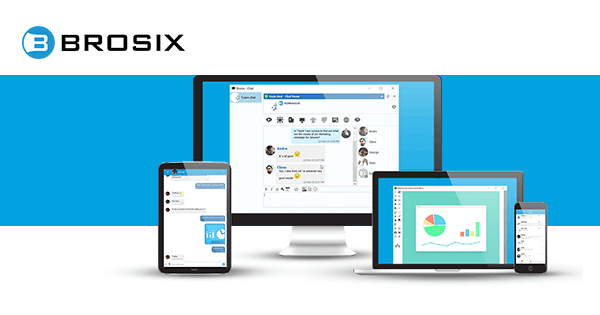 While Threema and Signal might be secure, they both lack advanced features, especially when it comes to team collaboration. If you're looking for a tool that you can use to better organize a team while keeping data safe and streamlining communication, Brosix might be the best choice out of all three.
What is Brosix?
Brosix is an instant messaging app that focuses on making team communication more productive, less noisy, and safer. Now that remote working is getting more popular around the globe, investing in such a tool can pay dividends.
However, Brosix doesn't lack instant messaging features either – file sharing, chat rooms, video, and voice calls are all as reliable as they get.
Advanced features
Brosix not only allows you to make video and voice calls but helps you take the next level and make those calls more advanced. For example, you can use the whiteboard feature to explain even the most complicated concepts to your team, organize lectures, and even hold brainstorming sessions.
When it comes to file upload size, Brosix outperforms both Threema and Signal – there is no file size limit whatsoever.
Feel free to request a demo and find out for yourself!
Security
While Brosix may not be open-source like Signal, it does offer incredible security guarantees for administrators. These guarantees are industry-leading in the world of collaboration tools.
With Brosix, you control your internal network, you get to add and authorize users. It uses end-to-end encryption, just like all secure instant messengers, and it allows you to set specific instructions for each user on your network.
Threema vs Signal vs Brosix: conclusion
Depending on your goals, each of these messengers has its advantages.
While Signal's open-source code and advanced security features make it a safe option, it's unsuitable for team collaboration. Threema takes team chats a little bit further with the poll feature and the Threema Work app, but it's still not advanced enough in this field. It's worth mentioning that the Threema app isn't free, unlike Signal.
Brosix also isn't free, but it delivers a much more advanced messaging experience. You get end-to-end encryption, full control over user privileges, and a wide set of features like secure file sharing that make it perfect for team collaboration.
If you'd like to find out how Brosix manages to deliver on all these fields, request a demo and explore the app yourself.